Xeomin® 
Xeomin® is a non-surgical, anti-aging, neuromodulator injection that is an alternative to Botox® and Dysport. It temporarily smooths moderate to severe facial wrinkles around the eyes, brows, mouth, and cheeks. Like Botox® and Dysport, Xeomin® is effective on wrinkles that have been caused by muscle contractions, such as the frown lines that form between the brows.
While Xeomin® is also made of the purified protein botulinum A toxin, it is often used on patients who have developed an immunity or non-response to Botox® or Dysport. The subtle differences between the products can make one more advantageous than the other for a particular patient, and we sometimes use more than one of these brands for an optimal result.
Xeomin® blocks the chemicals that cause your facial muscles to contract, which allows them to relax so that the skin can smooth over those muscles. It is an easy, affordable, and highly effective way to correct the signs of aging.
Working with a skilled injector is vital in order to receive a result that looks natural and provides the correction you want. At Comprehensive Dermatology Center of Pasadena, we have many years of experience with Xeomin®,Botox®, and Dysport injections. We know how to determine the proper dosage and placement of the injections for optimal results.
For wrinkles caused by loss of volume rather than muscle contractions, we offer the dermal fillers Radiesse®, Restylane®, Perlane®, Sculptra®, Juvéderm®, and Voluma.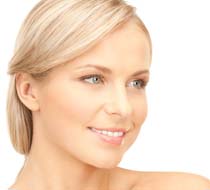 Learn more about Xeomin®.
Schedule a complimentary consultation today.
What Can Xeomin® Do For Me?
Xeomin® can improve:
Frown lines between the eyes
Crow's feet
Worry lines
Bunny lines
Forehead creases
Drooping eyebrows
Asymmetrical eyebrows
Lip wrinkles
Drooping mouth corners
Bands on the neck
Wrinkles on the chest
What is a Xeomin® Treatment Like?
We use a tiny needle to inject Xeomin® into the skin. While it is not extremely painful, a topical anesthetic can be applied to decrease your discomfort, if you like. Including the time required for the topical anesthetic to take effect, your appointment for Xeomin® injections should last no more than an hour.
How Long Do Xeomin® Results Last?
Like Botox® and Dysport, Xeomin® injections last approximately four months. The effects take a few days to become visible.
What Will I Experience While Recovering From Xeomin® injections?
You can return to work and other normal activities immediately after your Xeomin® appointment. Some patients have no side effects whatsoever, while others experience some minor bruising and swelling at the injection sites. These usually resolve within a day to a few days.
Facility
Our treatment suites are equipped with the latest dermatological lasers, for advanced, safe, comfortable treatment of your skin's medical and cosmetic needs. Our in-house Acne Treatment Center offers complete care for all ages and acne stages. We offer a full line of skin care products designed to suit your unique...
View More