VBeam Laser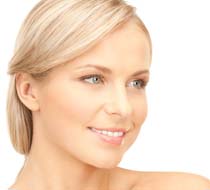 Is the VBeam laser right for you?
Find out with a complimentary consultation.

The VBeam Laser is a pulsed dye laser that uses micro-pulse technology to correct vascular conditions and discoloration, such as spider veins, broken capillaries, angiomas, rosacea, age spots, brown spots, pigmented lesions, port wine stains, birthmarks, and acne scars.

The light from the VBeam laser specifically targets redness, causing the blood vessels to absorb the light. This, in turn, causes the redness to be absorbed again into the body. It is safe and gentle enough that it is even performed on babies. A series of treatments might be necessary to target all of the blood vessels. This is especially true if you want to treat a larger area of facial redness or spider veins.
What Can the VBeam Laser Do For Me?
VBeam can improve:
Spider veins
Broken capillaries on the face
Angiomas
Rosacea
Age spots/brown spots/sun spots
Pigmented lesions
Port wine stains
Some birthmarks
Acne scars
General redness on the face or chest
What is a VBeam Laser Treatment Like?
VBeam is a painless, non-invasive procedure. Our patients report that all they feel is a brief sting and a sensation of warmth. The laser light targets redness, while leaving the surrounding skin intact. A cryogen spray is used to cool the skin as the VBeam laser device is passed over the skin.
Your treatment should take no more than a half hour.
How Long Do VBeam Results Last?
VBeam results can be permanent. In the case of conditions like rosacea, broken capillaries, or spider veins, new broken blood vessels and redness can occur over time, necessitating later treatments.
What Will I Experience While Recovering From a VBeam Laser Treatment?
While no downtime is required after a VBeam laser treatment, you might experience some minor swelling, bruising, and increased redness for a few days. Use makeup to cover any discoloration, and if you experience inflammation, we suggest applying cool compresses to speed healing.
If larger areas have been treated, there may also be some skin crusting similar to after a sunburn.
Facility
Our treatment suites are equipped with the latest dermatological lasers, for advanced, safe, comfortable treatment of your skin's medical and cosmetic needs. Our in-house Acne Treatment Center offers complete care for all ages and acne stages. We offer a full line of skin care products designed to suit your unique...
View More