Injectables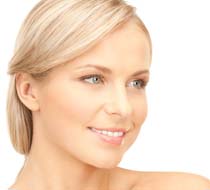 Interested in injectables?
Request a complimentary consultation with Mary Lou.
Neuromodulators
Dermal Fillers
With the help of the physician, we can help you choose which filler is right for you.
Facility
Our treatment suites are equipped with the latest dermatological lasers, for advanced, safe, comfortable treatment of your skin's medical and cosmetic needs. Our in-house Acne Treatment Center offers complete care for all ages and acne stages. We offer a full line of skin care products designed to suit your unique...
View More