Spa Services
From expert skin care to deluxe treatments, our spa services offer you a chance to attain flawless, breathtaking skin.
Luxurious Facials
Having been inspired by medically-proven techniques for replenishing and nourishing your skin, our Luxurious Facials are some of the most comprehensive treatments from our ample collection of spa services.
The EuroSpa Facial
One of our classic spa services – steam, mild exfoliation, extractions, antioxidant mask, and a light, relaxing massage. (Can be customized for men!)
The Star Treatment Oxygen Facial
Jets of pure oxygen send hydrating, nourishing treatments deep into the skin. Special acne skin care treatments are also available.
The Anti-Aging Facial
This skin care treatment is a Bio-Cell Mask that brightens, hydrates, smooths, and firms the skin.
The Collagen Lifting Facial
Instantly lifts, firms, tones, and tightens with peptides to stimulate your own collagen.
The Red Carpet Facial
Instant glow and glam with no downtime! Includes pore cleansing, hyaluronic acid for hydration, peptides for plumping, retinol peel for firmness, and oxygen for perfect beauty.
Amazing Add-ons to Our Spa Services:
Customize your facial with one or more of these spa services:
Oxygen Eye Enhancement Treatment
Stem Cell Renewal Treatment
Collagen Booster
Clear Skin Treatments
Skin care goes a long way towards a glowing complexion. Purify your skin with our powerful, refreshing skin care treatments.
The Flare Fighter Anti-Acne Facial
This skin care system uses steam, deep pore cleansing, extractions, and a medical-grade mint mask to unclog pores and reduce inflammation and redness.
The Flipside Back Facial
It's skin care for your back; this spa treatment uses the same gentle and effective attention we give your face, this time it's specially designed to cool acne flares and unclog pores.
The Sensi-Peel
Gently soothes and brightens very sensitive or acne-prone skin with anti-inflammatories.
The Perfect Peel
The Perfect Peel, with the ultimate antioxidant Gutathione, works from the inside to repair and nourish the skin by giving it a radiant glow, refining pores, improving skin hyperpigmentations, lifting melasma, controlling acne and preventing acne marks.
TCA Peel
The TCA peel contains trichloroacetic acid, which is a more potent form of the organic acid. TCA kills acne-causing bacteria, cleanses pores and hair follicles, and reduces pore size, making it more difficult for bacteria to settle in.
Photodynamic Therapy (PDT)
BLU-U light, used alone or with the topical medication Levulan, safely and painlessly kills the bacteria responsible for acne flares.
Fabulous Peels
Reveal the newer, younger side of your skin with some of our most in-demand spa services: our high-quality, Fabulous Peels.
The MD Formula Cosmelan Peel
This advanced MD-grade treatment, suitable for all skin types, treats melasma, age spots, and acne redness, and rejuvenates tired, aging skin.
The Light Glycolic Peel
Fruit based alpha-hydroxy acids gently strip away dead skin cells, promoting clear, smooth, younger-looking skin.
The Nourishing Pumpkin Peel
This mild peel helps slough off dead skin cells, stimulates collagen and elastin, fights free radicals, and reduces sun damage. Suitable for all skin types.
The SkinMedica Pro Peels
Our spa services offer three levels of professional peels, scientifically formulated to address all your skin care needs.
Illuminize
A great first-time pro peel that brightens and refreshes skin texture with little to no visible peeling.
Vitalize
The most popular pro peel smooths lines, erases sun damage, and restores youthful glow. Some visible peeling.
Rejuvenize
Full strength peel for maximum rejuvenating effects. Visible peeling and some downtime.
Talk to us about discounts on prepaid packages of any 3 SkinMedica peels!
The Amazing AZM Peels
Our Spa Services includes a collection of Azelaic/Mondelic/Lactic Acids available in two strengths, for different levels of skin care.
20% AZM
For dark/age spots, hyperpigmentation.
30% AZM
For advanced sun damage, dramatic brightening (recommended for resilient skin).
Polished & Perfect
Refine your skin with our spa services designed just for eliminating flaws and blemishes.
Dermaplaning
Featherlight "shaving" gently exfoliates and removes fine facial hair, leaving skin smooth and glowing. Good for all skin types, especially those with sensitive or acne-prone skin and women who are pregnant.
Dermaplaning + Facial
Combine dermaplaning with a facial, including a customized mask and treatment serums followed by a light peel.
HydraFacial
HydraFacial combines the latest in medical technology with recent advances in clinical skin care to accomplish these steps and leave your skin feeling clean, hydrated, and vibrant.
DiamondTome Microdermabrasion
A noninvasive means of resurfacing the skin, suitable for all skin types. You'll see improved texture, tone, and brightness. Can also be performed on back, legs, and arms.
DiamondGlow
DiamondGlow is an advanced skin-resurfacing solution that combines extraction, exfoliation, and infusion of condition-specific serums to enhance skin health and appearance. This non-invasive skin treatment allows you to achieve a more hydrated, smoother, and firmer skin presence with no downtime.
SkinPen Microneedling
Microneedling with SkinPen is a skin rejuvenation treatment that can improve skin texture, and reduce wrinkles, shrink pores, and smooth scars. At Comprehensive Dermatology, we use SkinPen technology, an advanced microneedling device, to stimulate collagen production and skin cell turnover for a smoother, plumper complexion.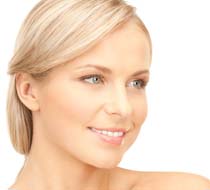 It won't be hard to find the perfect skin care solution from our diverse array of spa services; for flawless skin, contact the Comprehensive Dermatology Center of Pasadena for a consultation.
Facility
Our treatment suites are equipped with the latest dermatological lasers, for advanced, safe, comfortable treatment of your skin's medical and cosmetic needs. Our in-house Acne Treatment Center offers complete care for all ages and acne stages. We offer a full line of skin care products designed to suit your unique...
View More