Laser Hair removal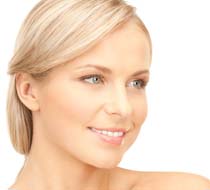 Have unwanted hair?
Receive a complimentary consultation for Laser Hair Removal.

Laser hair removal is a popular procedure for both men and women. For men, the most common areas of removal are the back, chest, face, and neck. Women most often opt to have the procedure on the abdomen, bikini line, legs, underarms, face, and upper lip.

The leading method for removal of unwanted hair, laser hair removal uses high-intensity laser light to find and destroy hair follicles with heat. Laser light finds hair by its color or pigment. The darker and coarser the hair color, the easier the laser can find the follicles and destroy their ability to grow. The laser cannot remove grey or white hair.

At Comprehensive Dermatology Center of Pasadena, we only use FDA-approved lasers that are cleared for long-lasting hair reduction, which means reduction over time and after a series of treatments.
What Can Laser Hair Removal Do For Me?
Laser hair removal can significantly reduce large areas of hair growth on almost any area of the body, making it the fastest method of hair removal. It is also less painful than most other hair removal methods, including shaving, waxing, plucking, and electrolysis. It can lessen the need for shaving or make it unnecessary in some cases.
While there is no permanent method for 100% removal of hair, most people see a 60-80% overall reduction of hair in the treated areas. The hair that does grow back is usually light and soft so that it is much less noticeable.
What is Laser Hair Removal Like?
After a cooling gel is applied to your skin, the laser device is passed over the treatment area. It feels similar to the snap of a rubber band. The length of each appointment depends upon the size of the treatment areas.
In order to affect as many follicles as possible during the correct part of the growth cycle, treatments are usually done every 4-6 weeks. The average patient requires 6-10 treatments.
How Long Do Laser Hair Removal Results Last?
There is no permanent method of hair removal, but some hair may be permanently gone after laser hair removal. There is no way to know how long the hair will remain gone, as some individuals see very long-term effects that last for many years, while others require maintenance treatments over time to maintain their results.
What Will I Experience While Recovering From Laser Hair Removal?
No downtime is required after laser hair removal, but the skin of the treated area may feel as though you have a slight sunburn. This usually resolves within a day.
Your skin will be more vulnerable to sunburn after laser treatment, so it is very important to wear sunscreen when outside and to avoid tanning beds.
Facility
Our treatment suites are equipped with the latest dermatological lasers, for advanced, safe, comfortable treatment of your skin's medical and cosmetic needs. Our in-house Acne Treatment Center offers complete care for all ages and acne stages. We offer a full line of skin care products designed to suit your unique...
View More