Botox®
With advancements in cosmetic medicine, men and women have more options than ever for facial rejuvenation. While facial plastic surgery is an effective and long-lasting solution for treating facial aging, not everyone is a candidate for invasive surgery. Some patients would also like to avoid the discomfort and inconvenience of surgery.
Learn more about Botox® in Pasadena, CA, and the greater Los Angeles area by scheduling a consultation with our experts! Call 626-793-7790 or contact us online to get started today.
What is Botox®?
Botox® Cosmetic is a treatment for temporarily smoothing moderate to severe facial wrinkles around the eyes, brows, mouth, and cheeks. It belongs to a class of drugs called neurotoxins and is used on wrinkles caused by muscle contractions, also known as "dynamic wrinkles."
Botox® is administered by placing a few injections directly into the muscles that cause the stubborn lines. The formula blocks the chemicals that cause your facial muscles to contract, thereby relaxing them.
The skill of your injector is important for achieving a natural-looking result. At Comprehensive Dermatology Center of Pasadena, our experts have many years of experience with this treatment. We know how to determine the proper dosage and placement of the injections for optimal results.
For wrinkles caused by loss of volume rather than muscle contractions, we offer hyaluronic acid fillers which treat facial aging by replenishing the skin with volume. They can beautifully fill in lines and wrinkles and can even provide a subtle lift and augment your facial features.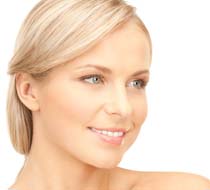 Never had Botox®?
Schedule a complimentary consultation today.
Am I an Ideal Candidate for Botox®?
Because this injectable is a non-surgical treatment, it is safe for most people seeking facial rejuvenation. Patients considering this treatment typically want to improve the following cosmetic concerns:
Frown lines between the eyes
Crow's feet
Worry lines
Bunny lines on the nose
Forehead creases
Drooping eyebrows
Asymmetrical eyebrows
Lip wrinkles
Drooping mouth corners
Bands on the neck
Wrinkles on the chest
Botox® can also treat hyperhidrosis – severe sweating of the underarms, palms, or feet – and is now being used to reduce migraine headaches in some patients. It can also provide a subtle lift to the eyebrows for a more defined arch.
At your initial consultation, the expert team at Comprehensive Dermatology Center of Pasadena evaluates your candidacy for this treatment. We will be able to address any questions or concerns you may have, while you learn more about the treatment and discover other procedures that may complement the effects of injectables.
What is a Botox® Treatment Like?
The entire process is simple and quick, allowing those with busy lifestyles to get the look they want without disrupting their schedules. During treatment, a tiny needle is used to strategically inject Botox® in multiple facial areas. Most patients find that the injections are easily tolerated, but a topical anesthetic can also be applied to alleviate any discomfort.
Results and Recovery
Patients can expect their results to last approximately four months, but this depends on how your body reacts and the areas treated. The full effects will take a few days to settle, but most patients will see the results by one week.
In terms of recovery, there are virtually no activity restrictions or downtime. You can return to work and other normal activities immediately after your appointment. Some patients have no side effects whatsoever, while others experience some minor bruising and swelling at the injection sites. These temporary symptoms usually resolve within a day to a few days.
While you can resume regular activity after treatment, you should avoid vigorous exercise for about a day. This will prevent the Botox® from spreading away from the intended treatment area.
Have More Questions about Botox®?
Contact us to schedule a complimentary consultation to learn more about Botox®! Also, be sure to check out our list of frequently asked questions below. Our office is located in Pasadena, CA, and we proudly serve the greater Los Angeles area.
BOTOX® Frequently Asked Questions
Facility
Our treatment suites are equipped with the latest dermatological lasers, for advanced, safe, comfortable treatment of your skin's medical and cosmetic needs. Our in-house Acne Treatment Center offers complete care for all ages and acne stages. We offer a full line of skin care products designed to suit your unique...
View More