Pellevé®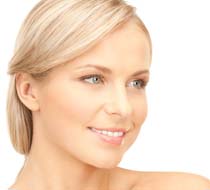 Find out about wrinkle reduction with Pellevé®.
Schedule a complimentary consultation today.

Comprehensive Dermatology Center of Pasadena is proud to announce that they now offer the Pellevé® Wrinkle Reduction System: the newest FDA-approved revolutionary skin tightening innovation to treat facial wrinkles without surgery. Created by Ellman International, the Pellevé® Wrinkle Reduction System is a safe and virtually painless cosmetic treatment that reduces wrinkles on your face using advanced radiofrequency (RF) technology. Ellman International was established in 1959 and it manufactures medical devices used to perform a variety of aesthetic and surgical procedures. Their products are based on advanced technologies utilizing high frequency radiowaves to perform precision electrosurgery procedures and the Pellevé® Wrinkle Reduction System has become a key product used by physicians around the world to tighten your skin.

The Pellevé® system works by delivering constant, gradual radiofrequency energy in the form of electromagnetic waves to heat the deep layers of your skin without causing damage to the top layer (epidermis.) The heat builds up where your skin and fat layers meet causing the collagen in your skin to tighten and contract. As part of the natural regeneration process, your skin regularly sheds old skin cells from its surface but as you age, collagen production is greatly reduced. Collagen is an important protein produced in your skin's middle layer known as your epidermis and it is responsible for restoring your skin's elasticity and firmness. After your Pellevé® treatment, protein stimulation causes new collagen growth and the existing bands of collagen tighten resulting in a noticeable improvement in skin quality, firmness, and tightness.

Approved by the FDA in 2009, before Pellevé®, was available reversing the signs of aging could sometimes be painful with the recovery time taking days or even weeks. The FDA approved Pellevé® after numerous clinical trials indicated that even after one single treatment of Pellevé®, a patient's skin was visibly tighter and smoother. Pellevé® is designed for the non-ablative treatment of mild to moderate facial wrinkles for skin phototypes I-IV. The classification of skin types, known as the Fitzpatrick skin type (or phototype), depends on the amount of melanin pigment in your skin. Skin type is determined by the color (white, brown, or black) and how the skin reacts to the exposure to ultraviolet radiation.
Skin type classifications:
Type I: Pale white skin that always burns and does not tan
Type II: Fair skin that burns easily and tans poorly
Type III: Darker white skin that tans after an initial sunburn
Type IV: Light brown skin that burns minimally and tans easily
Type V: Brown skin that rarely burns and tans dark easily
Type VI: Dark brown or black skin that never burns and always tans darkly
The technology incorporated into the Pellevé® groundbreaking system sets it apart from other wrinkle-reducing treatments and Pellevé® is used to treat problems including:
Sagging skin under your chin
Fine wrinkles around your mouth
Lines between your eyebrows
Lines and wrinkles below your eyes
Frown lines above your brow
Nasolabial folds also known as "parentheses" around your mouth
Crow's feet (periorbital rhytids)
Neck sagging and wrinkles
During your Pellevé® procedure, a protective gel will first be applied to your face and patients say they feel a warming sensation when the Pellevé® handpiece touches the area being treated. Unlike other skin tightening systems, Pellevé® does not require anesthesia or skin cooling so you can resume your normal routine immediately following your procedure. A full facial treatment typically takes 45 minutes to an hour and although mild swelling and redness may occur, this will subside quickly. Many patients notice firmer skin and less wrinkles right after their Pellevé® treatment that can last up to six months however additional treatments may improve results. Pellevé® delivers quick results and is rarely accompanied by any complications or side effects.
Pellevé® is the most significant nonsurgical skin-tightening system for non-ablative facial rejuvenation on the market today. It is only available through skin care professionals and we encourage you to contact Comprehensive Dermatology Center of Pasadena for more information. There are many changes that come with aging and one of the most disturbing issues is wrinkling skin. If you are suffering from low self-esteem when you look in the mirror, fortunately Pellevé® is now available at Comprehensive Dermatology Center of Pasadena to make you feel and look young again. We are excited about Pellevé® primarily because of the noticeable, fast-acting results their advanced technology offers. Pellevé® is ideal for patients with mild to moderate wrinkles who are seeking a comfortable, virtually pain-free treatment that is increasing in popularity because of all of the benefits and advantages it offers.
Facility
Our treatment suites are equipped with the latest dermatological lasers, for advanced, safe, comfortable treatment of your skin's medical and cosmetic needs. Our in-house Acne Treatment Center offers complete care for all ages and acne stages. We offer a full line of skin care products designed to suit your unique...
View More