Liquid Facelift
Is a Liquid Facelift for You?
If you are currently unhappy with unwanted facial lines and wrinkles, a liquid facelift can help restore smooth, youthful skin.
This revolutionary technique, sometimes referred to as stitch-less lift (as no surgery is required), creates a mini-facelift without the downtime, discomfort, or expense of surgery. Using Juvéderm® Voluma dermal filler, this technique not only smooths those nasolabial folds that form from the nose down to the mouth, but it also lifts the jawline simultaneously, correcting the effects of skin laxity and gravity.
While all dermal fillers are temporary, what's great about Voluma is that its effects can last as long as two years. This makes it a cost-effective way to look younger without invasive treatment methods.
At Comprehensive Dermatology Center of Pasadena, we have provided this state-of-the-art treatment for many patients, virtually erasing years in a matter of minutes. Our injectors have developed the skill to help you achieve a natural-looking result that corrects the signs of aging in a way that is dramatic enough to give you the change you want, but not so obvious that you will look overtreated or not like yourself.
If you are interested in learning more about liquid facelifts, we welcome you to browse our website. If you are ready to schedule a consultation, contact the professional staff at Comprehensive Dermatology Center of Pasadena today by calling 626-793-7790.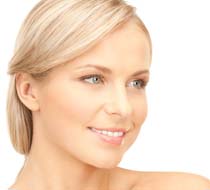 Ready to look younger?
Schedule a Liquid Facelift complimentary consultation.
What Can a Liquid Facelift Do for Me?
If you are interested in a minimally invasive facial rejuvenation, it's important to know how the treatment is performed and what positive impacts it can have on your confidence and appearance. You will be pleased to know that this stitch-less lift offers many benefits, such as the following:
Smoothing nasolabial folds
Lifting sagging jowls
Smoothing and lifting the cheeks and the lower portion of the face
Helping you look younger fast without surgery
Particularly, this treatment corrects the side effects often associated with aging, including loss of volume and fine wrinkles. Many patients pursue a liquid facelift to help with sagging jowls, sunken areas in the cheeks while softening facial lines and contouring the cheek and jaw areas. Some individuals also choose to have their lips plumped, creating a more youthful and full shape.
What Is a Liquid Facelift Like?
Juvéderm® Voluma is a dermal filler made of hyaluronic acid, a carbohydrate that is already present in the body and is injected deeper into the skin than regular Juvéderm®. In this way, treatment provides a framework and support for firmer and smoother skin.
We use a tiny needle to administer the injections, and Lidocaine is contained in the formula for a mild numbing effect. We can also provide a topical numbing cream to ensure your complete comfort during the procedure. Your appointment should take about an hour.
Most individuals only report a mild amount of discomfort, in large part due to the numbing cream that is provided. If you are concerned about pain or have a low tolerance for pain, make sure to address this issue during the consultation prior to treatment.
Are Multiple Treatments Necessary?
Most fillers used during treatment provide immediate results, and after only one procedure, which is a significant benefit of this approach to facial rejuvenation. However, it should be noted that some injectables require more than one treatment to maximize results. To determine which injectables will be recommended as a part of your custom treatment plans, it's important to schedule a consultation and speak with a member of our team.
Follow-up treatments are sometimes necessary or desirable when a patient wants additional enhancements, or the improvements begin to subside over time.
Recovering from a Liquid Facelift
While no downtime is required, you might experience some minor swelling, bruising, and soreness for a few days. You can use makeup to cover any discoloration, and if you experience inflammation, we suggest applying cool compresses to speed up the healing.
Because swelling, bruising, and soreness are normal or to be expected following treatment. It is highly recommended that patients schedule the procedure a few days to a week before any upcoming events or special social gatherings.
Risks Associated with a Liquid Facelift
As with any type of cosmetic procedure, there is the possibility of risks or negative side effects. However, risks and side effects are less likely to take place when the stitch-less lift is performed by the educated and trained professionals at Comprehensive Dermatology Center of Pasadena.
In general, risks can include bumps under the skin and allergic reactions. Be sure to discuss any medical concerns or allergies with our aesthetic professionals to determine if a liquid facelift is ideal for your health and wellness.
The Best Candidates for a Liquid Facelift
Anyone who is currently unhappy with changes in facial skin caused by aging should consider the benefits of this effective procedure. Particularly, men and women who have experienced a loss of facial volume can find this treatment to be highly beneficial.
Having realistic expectations is a must for your procedure. Following treatment, you will look more youthful and rested, but remember, you will still look like you. A stitch-less lift is not intended to make you look like a 21-year-old, and many patients do not want this overtreated aesthetic as a result of their procedure. Our goal is to ensure you look like the best version of yourself, providing you with a boost in confidence and self-esteem.
About the Consultation
During the initial appointment, you will gain a better understanding of what to expect before, during, and after treatment. This is the perfect opportunity to ask questions and/or bring up any concerns you may have regarding the liquid facelift. The entire staff at Comprehensive Dermatology Center of Pasadena has one goal: complete patient satisfaction. Therefore, it is vital that you leave this consultation fully comfortable and prepared for the procedure.
Throughout the meeting, the doctor may ask you questions about your goals following treatment, as well as details about your medical history. You will also learn about the price of the liquid facelift, as well as various payment plans and options that may be available.
Simply put, this consultation is for you, to ensure you receive the service you want and deserve!
"Comprehensive Dermatology Center of Pasadena offers many treatment options at affordable prices. The staff was well-informed and professional. I was very fortunate to have found a facility to meet all of my skincare needs. I cannot recommend this office enough. Do not settle for second best; schedule your consultation today. Thank you so much, Comprehensive Dermatology Center!"

      -Satisfied Patient
Contact Comprehensive Dermatology Center of Pasadena Today
Though getting older is unavoidable, there are still negative side effects that come with aging. Fortunately, options readily available, making it convenient, easy, and affordable to soothe aesthetic signs of aging and ensure wellbeing. You deserve to look and feel your absolute best, and with our help, you can.
Is a liquid facelift for you? If you are ready to schedule your consultation for this treatment, contact the professional staff at Comprehensive Dermatology Center of Pasadena today by calling 626-793-7790.
Facility
Our treatment suites are equipped with the latest dermatological lasers, for advanced, safe, comfortable treatment of your skin's medical and cosmetic needs. Our in-house Acne Treatment Center offers complete care for all ages and acne stages. We offer a full line of skin care products designed to suit your unique...
View More