Restylane®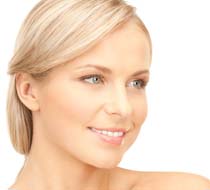 New to Restylane®?
Schedule a complimentary consultation today.

Restylane® is a popular cosmetic dermal filler made up of biodegradable hyaluronic acid, which is primarily used to augment the lips and eliminate facial wrinkles too deep to be treated by lasers. Approved by the FDA in 2003, Restylane® is a hyaluronic acid gel that is especially effective on lines and wrinkles around the mouth and nose. Adding volume and fullness to the skin, it corrects moderate to severe folds and creases.

Since hyaluronic acid is a natural substance already found in the body, no allergy testing is required, and the results are temporary. Restylane® also stimulates the production of collagen in the skin, however, so that there is continued improvement for a period of time after the treatment.

The skill of your injector is vital for a natural-looking result. Your injector must have the training and experience to know the proper dosage and where to place the injections. We have many years of experience with Restylane® and other dermal fillers. We know how these products work in the skin and can recommend whether Restylane® or a combination of fillers will give you the look you want.
What Can Restylane® Do For Me?
Restylane® treatments can diminish the appearance of:
Frown lines between the eyebrows
Worry lines on the forehead
Smile lines adjacent to the mouth
Nasolabial folds (laugh lines) from the nose to the mouth
Crow's feet
Marionette lines extending from the corners of the mouth to the jaw line
Lipstick lines
Restylane® can also be used for lip augmentation/lip enhancement.
What is a Restylane® Treatment Like?
A tiny needle is used to inject Restylane®, and the formula includes Lidocaine, which helps to numb the injection areas. We also apply a topical anesthetic to ensure your comfort.
Including the time required for the topical anesthetic to take effect, your appointment for Restylane® injections should last no more than an hour.
How Long Do Restylane® Results Last?
Restylane® is a long-lasting wrinkle filler, but it is not permanent. In many patients, the results from one treatment last about six months. In some, a second treatment can last as long as a year.
What Will I Experience While Recovering From Restylane®?
You can return to work and other normal activities immediately after your Restylane® appointment. You may experience some minor bruising, redness, itching, and swelling at the injection sites, however, which usually resolve within a few days. Any discoloration can be covered with makeup.
You can see some results of Restylane® immediately, and these results will continue to improve as your body produces more collagen.
Facility
Our treatment suites are equipped with the latest dermatological lasers, for advanced, safe, comfortable treatment of your skin's medical and cosmetic needs. Our in-house Acne Treatment Center offers complete care for all ages and acne stages. We offer a full line of skin care products designed to suit your unique...
View More