Skin Care Products
The product lines available at Comprehensive Dermatology Center of Pasadena have been chosen carefully based on their ingredients and effectiveness for different types of skin. These products are used to promote skin health and radiance. We offer a number of skin care products and regimens for patients who want to improve the overall appearance of their skin.
We will tailor a skin care regimen that suits your specific needs whether they are minimizing wrinkles and lines, treating acne and problem areas or just to keep your skin healthy and glowing. Schedule a consultation at Comprehensive Dermatology Center of Pasadena and Love the skin you are in!
Product Lines
Skin Medica
Shop Now
Clinically proven ingredients such as growth factors, antioxidants, retinoids, essential fatty acids, hyaluronic acid and other molecules naturally found in the skin are especially formulated to provide all of the elements necessary for enhancing the natural process of skin rejuvenation.
AHA/BHA Exfoliating Cleanser: An exfoliating cleanser that gently scrubs away dead skin using ultra-fine jojoba beads with alpha-hydroxy and beta-hydroxy acids.
Lytera: A non hydroquinone based skin lightener, evens out skin tone and reduces the appearance of dark spots.
TNS Essential Serum: A combination of growth factors and other naturally occurring elements that help rejuvenate skin. Clinically shown to improve the appearance of fine lines and wrinkles.
Retinol Complex (0.5 and 1.0%): Stimulates collagen production and reduces the appearance of fine lines and wrinkles. This formula enhances skin texture and minimizes irritation.
Latisse® (3 ml and 5 ml sizes): An amazing product for longer, thicker, darker lashes.
Neocutis
Powered by the fusion of Swiss technology, Neocutis offers a collection of skin care products to address rejuvenation. Based on cutting edge scientific research this product line delivers results.
Hyalis: Fast acting hydrating serum delivers a wave of hydration for youthful radiant skin.
Journee: One minute anti-aging treatment offering 4 products in one. Anti-oxidant care, photo protection and hydration.
Bio-Cream: The "Cadillac" of peptides. A blend of proteins and human growth factors that is ideal for minimizing fine lines and wrinkles and excellent for dry skin.
ReActive Anti-Oxidant Serum: Powered by Vitaplex C, a concentration of 15% Vitamin C combined with Vitamin E for your first line of defense against oxidative stress.
Lumiere: Intensive line-smoothing eye cream which helps to reduce the appearance of fine lines and wrinkles, puffiness and dark circles.
Revision
Clinically proven, high performing skin care products for reducing the signs of aging.
Intellishade: A tinted anti-aging moisturizer with a 45 sunscreen, matches any skin tone and gives skin a touch of sheer healthy color.
Nectifirm: Specifically formulated neck cream which contains plant extracts to create a smoother, younger looking neck.
Teamine: A tinted mineral based eye cream that improves the appearance of dark circles and fine lines.
Anti-Redness Kit: A 5 piece solution for skin prone to redness, calms, hydrates and protects.
The Comprehensive Line
HQRA+: A prescription strength combination of Hydroquinone and Retin-A for hyperpigmentation, melasma, fine lines and wrinkles.
Hydroquinone 5%: A skin lightening cream.
Beta Enzyme Cleanser: Combines powerful Papaya Enzymes for deep cleansing and Salicylic Acid for mild exfoliation.
Clarifying Cleanser: Reduces acne-causing bacteria with a deep cleaning Salicylic Acid formula.
The Acne Kit: Includes cleanser, correction pads, acne control serum and SPF 30 sunscreen.
Elta MD Sunscreens
Elta MD 40: A moisturizing SPF 40 sunscreen with micronized zinc oxide and hyaluronic acid, reduces fine lines.
Elta MD UV Clear SPF 46: For skin with acne, rosacea and hyperpigmentation, lightweight oil free formula.
Elta MD UV Physical SPF 41: Lightly tinted chemical free sun protection.
Elta MD UV Aero: Broad-spectrum SPF 45 spray.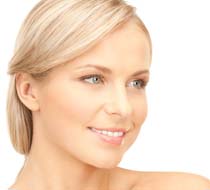 Contact us today to schedule a complimentary consultation.
Facility
Our treatment suites are equipped with the latest dermatological lasers, for advanced, safe, comfortable treatment of your skin's medical and cosmetic needs. Our in-house Acne Treatment Center offers complete care for all ages and acne stages. We offer a full line of skin care products designed to suit your unique...
View More