Restylane® Kysse
Pasadena, CA Restylane® Kysse at Comprehensive Dermatology
Comprehensive Dermatology is excited to add the new, FDA-approved Restylane® Kysse to our extensive lineup of dermal fillers. This lip enhancement filler was designed to add lip volume while correcting vertical lines around the mouth. What makes Restylane® Kysse so unique is XpresHAn Technology™. This product is exclusive because it provides instant results that feel and look natural. Its benefits last for up to one year.
The third filler from Galderma to employ XpresHAn Technology™, along with Refyne and Defyne, Kysse delivers an excellent balance between flexibility and structure, hence its ability to look and feel completely natural.
If you would like to learn more about Restylane® Kysse or any of our other injectable treatments, contact us today for a consultation.
What is Restylane® Kysse?
We consider Restylane® Kysse to be the gold standard of lip fillers. Employing hyaluronic acid (HA), a natural substance that our body produces but in decreasing amounts as we age, this filler enhances lips by increasing volume just enough to give them that subtly plump and kissable soft feel. Restylane® Kysse also has lidocaine in its formulation for comfort during injections.
Restylane® Kysse Benefits
Our new Kysse product offers several unique benefits, including:
Luscious lips
Most natural results in the industry
Youthful lips that are defined and volumized
A softer, more flexible gel
Longer-lasting results than any other lip filler
With age, lips will naturally lose their plumpness and structure. Restylane® Kysse is designed to provide a natural, full pout with a foundation to plump up thinning lips.

The Restylane® Kysse Treatment
The procedure requires only 15 – 45 minutes to complete. This convenience makes the treatment suitable for a lunch break. Because our patients generally have no adverse reactions to the injections, you can expect to return to work within the hour.
Restylane® Kysse Recovery
You may experience some discomfort, swelling, or bruising, but there is no downtime after a Kysse treatment session. Cold compresses will alleviate any swelling or discomfort, and most patients continue their regular daily activities after their treatments.
Restylane® Kysse Active Ingredient
Restylane® Kysse is a hyaluronic acid filler, which is a molecule that your body naturally produces. Its role is to keep collagen, which serves as the main structural component of the skin, hydrated and plump. The  formulation of this injectable allows the product to move as your lips move. This eliminates any heavy feeling associated with many other lip fillers and helps your lips look natural and luscious.
The Kysse formula was developed exclusively for patients with hypersensitive lips. The hyaluronic acid-based formula also contains lidocaine, a local anesthetic, for a comfortable treatment. The gel will gently assimilate into your lip tissue. You may experience some swelling but less pain for the most sensitive lips. Most of our patients experience little to no discomfort and tell us they look forward to Restylane® Kysse treatments in the future.
Restylane® Kysse Lip Filler Treatments in Pasadena, CA
Injectable HA lip fillers are among the safest approaches to achieving smooth, full lips with long-term benefits. We strive to ensure your comfort and desired outcome after each session. Our highly trained and trusted staff at Comprehensive Dermatology Center customizes every Restylane® Kysse treatment session.
Our team is confident that Restylane® Kysse will become one of the leading lip fillers in Pasadena and the entire U.S. soon!
Schedule a Consultation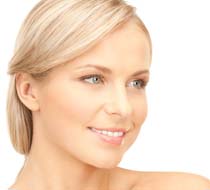 New to Restylane®?
Schedule a complimentary consultation today.

Discover what Restylane® Kysse can do for you with a complimentary consultation.
FAQs
Is Restylane® Kysse for Everyone?
Almost everyone is a candidate for HA fillers, as they are safe and effective for patients of all skin types, skin tones, and ages.  However, Restylane® Kysse should not be used by pregnant women or those who are breastfeeding. If you have a weakened immune system, dermal fillers may not be for you.  The Restylane® Kysse is an excellent option for women who want to improve their lip volume to achieve an attractive keyhole pout or cupid's bow.
How long does Restylane® Kysse results last?
Clinical results from multiple studies indicate Restylane® Kysse injections can add lip volume and diminish the appearance of vertical lines above the mouth. These results last up to 12 months after the last session.
How does Restylane® Kysse compare to Juvéderm®?
Restylane® and Juvéderm® offer comparable results, but with different durations. Restylane® Kysse is longer-lasting because of its unique cross-linking formulation that balances the filler's structure and flexibility. It is perfect for the delicate lip area that is in constant motion.
How do Restylane® Kysse fillers compare to other fillers?
The filler particles are smaller than other Restylane® fillers making it subtle and less prone to create lumps. Restylane® Kysse is longer-lasting. Where other fillers break down after six to nine months, Kysse lasts up to a year.
How does the patient satisfaction rate with Restylane® Kysse injections?
Findings from a Galderma multi-phase study shows that 90% of the patients' partners were pleased with the effects of Restylane® Kysse injections.
Can I combine Restylane® Kysse with other dermal fillers?
Yes. Because Kysse is an excellent lip enhancement filler, we can combine it with other fillers like Restylane® Lyfte and other treatments in the Restylane® family. We may recommend using with other injectables like Botox®, Juvéderm®, or the Radiesse® line.
Restylane®'s family of fillers offer a highly versatile experience capable of improving multiple facial areas, including:
Cheeks
Nasolabial folds
Jawline
Chin
Temples
Lips
How Much Does Treatment Cost?
At Comprehensive Dermatology of Pasadena, we offer Restylane® Kysse as a tailored approach correcting your unique concerns. The product is sold by units used in the injection, which varies from patient to patient depending on their anatomy and goals; therefore, costs vary.
How do I get started?
That's simple. Just contact us today to request a consultation, or you can call at (626) 793-7790.
Facility
Our treatment suites are equipped with the latest dermatological lasers, for advanced, safe, comfortable treatment of your skin's medical and cosmetic needs. Our in-house Acne Treatment Center offers complete care for all ages and acne stages. We offer a full line of skin care products designed to suit your unique...
View More